Welcome to the National Association of Scale Aeromodelers' Web Site
We are the official AMA SIG (Special Interest Group of the Academy of Model Aeronautics) pertaining to scale aeromodeling, supporting and helping scale modelers nationwide.
2023 NASA Raffle!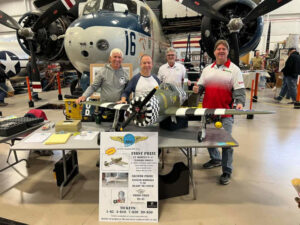 Purchase your tickets now!
1st Place Prize
CY Models P-47 92″WS with JR 14 Ch radio and servos, Electro Dynamics batteries and switches, the engine is a Valley View RC 70 cc twin, over $6000.00 value
WINNER: Mike Barbee
---
2nd Place Prize
Legend Hobby T-28 ARF or Uncovered ARC, 82.5″ wingspan
WINNER: Mike Bacon
---
3rd Place Prize
DA engine 85 cc
WINNER: Frances Desmond
---
The drawing will be held at the NASA Scale Classic on Sept. 16th, 2023.
FAI Cessna 172H Raffle Tickets $5.00 each
1/4 Scale Cessna 172H
WS 107.9"
Fiberglass Composite
The winning ticket will be drawn at the 2023 NASA Scale Classic in September.
The winner does not need to be present and must arrange delivery.
WINNER:  Mark Yandura
Join NASA or Renew today!
Become a member today! Join our nationwide organization of modelers, building, promoting and competing in scale aeromodeling. In the past few years we have expanded the contest calendar from four annual contests to over a dozen. These new contests have stretched from Alaska to Florida, help us to continue this effort.
Regardless of whether your tastes are in Free-Flight, Control-Line or Radio Control; NASA has something for you.
Not interested in competition? NASA is far more than just competition. Members have exclusive access to a vast array of scale aeromodeling sources – both on the web and in print.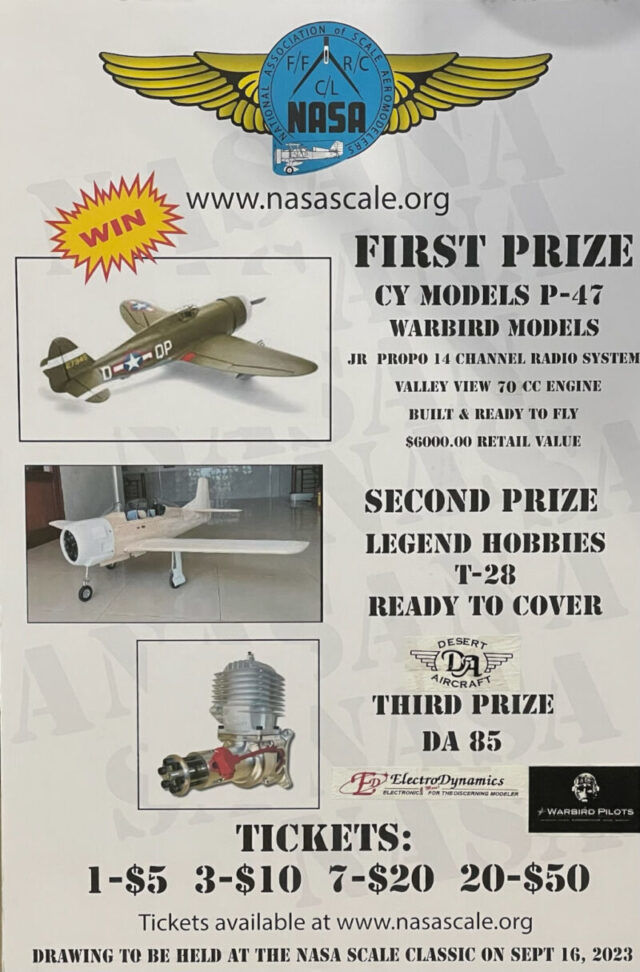 Support the USA FAI F4 Scale team for the next world championships!
Purchase one of our USA FAI F4 Team Shirts. All proceeds go to the N.A.S.A. F4 fund. Allow 7-10 days for shipping
Go Team USA!

Click Here To Purchase Your Shirt!
If you would like to help support our team financially, click here.