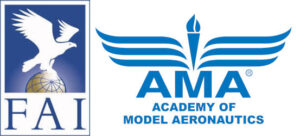 The Federation Aeronautique Internationale (FAI), headquartered in Switzerland, is the governing body for international competition in sport aviation, including aero modeling, drones, and rockets, as well as several other air sports organizations. In addition to the factor of national pride, our participation helps to ensure that the US is at the forefront of the technical process, which is the natural result of FAI competition. In order for the US to participate in the international arena of competitive model flying, AMA has established team selection committees that work closely with AMA Special Interest Groups (N.A.S.A. in this case) to identify top fliers to be sent to international competitions as part of the US team.
---
N.A.S.A.'s Role In FAI F4B (Control Line Stand-Off Scale) and F4C (Radio Control Scale)/F4H (Radio Control Stand-Off Scale)
The purpose of the 2023 Scale Team Selection Program is to select six (6) AMA members to comprise a team to represent the United States in the F4C and F4H (R/C Scale) and F4B (C/L Scale) events at the 2024 FAI Scale World Championships.
---
FAI F4 Scale Team Selection
The teams will be selected by competing in static judging and flying at a single elimination contest, at the International Aeromodelling Center, Muncie, Indiana in conjunction with the AMA Scale Nationals hosted by N.A.S.A. The results of the flying competition and static judging will determine the team members. The three top-placing competitors in F4H and F4B will comprise the team, with the competitor placing fourth in both classes serving as the team alternates. The rules governing the finals are contained in the current FAI Sporting Code.
---
F4 Team Selection Registration
In order to compete in the 2023 Scale Team Trials, the contestant must pay a $100.00 entry fee prior to static judging (checks payable to the National Association of Scale Aeromodellers). This fee is used to pay for the awards for the Scale Team Selection program and other administrative costs of the selection program.
All competitors must be current AMA members to compete in the scale team selection. An FAI stamp is not needed to compete in the team selection. However, an FAI Stamp must be purchased upon making the team.
Since AMA has not fielded an FAI Scale team for some time, the team will be required to pay for all expenses to attend the World Championship event themselves. An AMA Scale Team Fund exists to help pay team expenses, as well as the expenses of the team selection program. Money in this fund comes from voluntary donations by supportive modelers and clubs.
You can download and print out the registration form for FAI F4 Scale Team selection program.
---
FAI F4 Scale Team Donations
If you or your business is interested in donating to assist the US FAI F4 Scale Team you can either purchase a FAI t-shirt or make a financial donation.
---
Questions?
If you have any specific questions about the team selection process or how you can help support the US FAI F4 Scale team please contact Allen Golf at [email protected]