Northwest Control-Line Regionals 2022 – C/L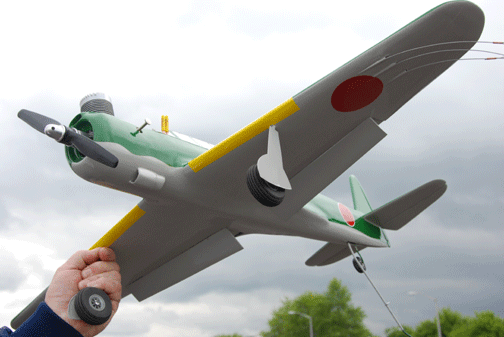 Awards offered in 46 events, including …
• AEROBATICS — Precision Aerobatics, Old-Time, Classic, Nostalgia 30 and Profile Stunt!
• COMBAT — 15 Fast, 1/2-A (high-performance), 80-mph and AMA Fast, plus Vintage Combat!
• NAVY CARRIER — Profile, Class I, Class II, .15 and Nostalgia (Profile and Class I-II), Sport 40!
• RACING — Mouse I, NW Sport, NW Super Sport, NW Sportsman Clown, NW Clown!
• SCALE — Authentic Scale, Sport Scale and Profile Scale, Fun Scale, 1/2-A Scale!
• SPEED — 1/2-A, 1/2-A Proto, A, B, D, FAI, Jet, Formula 40, .21 sport, .21 Proto, NW Sport Jet,
NASS Sport Jet, F2D Proto, Northwest B Proto and Northwest C Speed!
---
Location: Roseburg Regional Airport
Just off Interstate 5 — take Exit 127
---
For your convenience: Advance registration!
Sign up early and purchase your T-shirts in advance. Discount for all early entry and T-shirt sales!
Write for the entry package: Northwest Regionals, 2456 Quince St., Eugene, OR 97404, or download it at flyinglines.org
---
Regionals lodging
Host hotel for the 2022 Regionals is the Sleep Inn and Suites
at 2855 NW Edenbower Blvd., just across I-5 from the field
Reserve your room before May 9 to get the special "Northwest Regionals" group rate. Call 541-464-8338
---
SCHEDULE NOTES
• No engine running before 8 a.m. any day. Electric flying OK.
• Schedule may be adjusted due to number of entries, weather conditions, etc.
• Site may be open for limited flying on Thursday, May 26, depending on progress of setup.
• Registration: Friday 10 a.m.-2 p.m., Saturday 8 a.m.-noon, Sunday 8 a.m.-10 a.m.
RULES INFORMATION
• AMA events are per current AMA rules except as noted below. AMA rules can be downloaded at
www.modelaircraft.org; Northwest rules can be obtained at flyinglines.org.
• Northwest Rules will be used for these events: NW Sport Race, NW Super Sport Race, Flying Clown Race, Sportsman
Clown Race, .15 Carrier, Sport 40 Carrier, 80-mph Combat, 15 Fast Combat, Vintage Combat, Profile Stunt, Northwest Sport
Jet Speed, C Speed, F2D Proto Speed and Northwest B Proto Speed.
• PRECISION AEROBATICS: ARF planes allowed, zero appearance points. ARC appearance up to 10 points. Precision
Aerobatics Model Pilots Association rules will be used for Old- Time Stunt and Classic/Nostalgia 30 Stunt.
• COMBAT: All events except Vintage double-elimination. LINE-TENSION FLYAWAY SHUTOFFS required in all events
except Vintage: Failure of a shutoff results in disqualification from the event. No electric planes allowed. Shutoffs encouraged
in Vintage.
• SCALE: Make sure your airplane has been flight tested and is ready for competition, per AMA rules.
• Safety thongs required in all events.
OTHER INFORMATION
• AMA membership required for all participants. AMA membership available at registration.
• Only participants and officials allowed in flying areas. All others must stay outside roped-off or restricted areas.
• Absolutely no alcoholic beverages on flying field during meet hours.
• Awards — Through third place in each event. Grand championship trophies!
• Product vendors contact contest director for permission and site info.
• Camping: Free RV parking (no hookups) available on site; space is limited. No tent camping allowed.
• Parking: In airport parking lot and across the street on weekend. NO PARKING in real estate office lot.
---
FOR MORE INFORMATION
CONTACT: Contest director Mike Hazel, P.O. Box 505, Lyons, OR 97358, [email protected] or see flyinglines.org.
or Download Flyer Here