Top Gun 2022 – R/C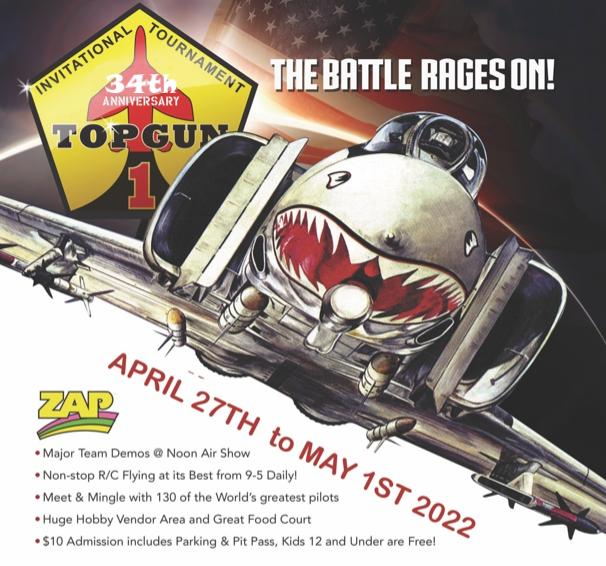 Major Team Demos @ Noon Air Show.
Non-stop R/C Flying at its best from 9-5 daily!
Meet & Mingle with 130 of the world's greatest R/C pilots.
Huge Hobby Vendor Area and Great Food Court
Spectators $10 admission includes parking and pit pass, kids 12 and under are free!
For more information visit us at: https://www.franktiano.com/top-gun